Retreat DIVINE PARADISE, 9.3-16.3.09 at Havelock Island, Andaman Islands, India
Good Morning Sweethearts,
I like to draw your attention to an exclusive retreat Divine Paradise, right after Tiru on an unspoiled island! Be in time to join – applications have to be made before september 30, 2008!
Divine Paradise
Extraordinary Retreat of Truth in one of the world's last undeveloped tropical islands
Havelock Island, Andaman Islands, India
9.-16.3.2009
Madhukar invites you to this exclusive island to experience silence, love and peace.
White sanded beaches and crystal clear seawater – dive into emptiness!
The Andaman Islands, in the Bay of Bengal, are India's secret paradise.
Stunning beaches, pristine coral reefs, tropical jungle, a rich wildlife, active volcanoes, the possibility to meet swimming elephants and colourful big fishes- all in one place!
We stay in beautifully designed cottages in an eclusive ecological island resort. Basic comforts (modern plumbing, air-condition or ceiling-fan), a restaurant/bar and an exhilarating closeness to nature are offered.
Very important: Applications have to be made before September 30th, 2008!
The amount of participants in the retreat Divine Paradise is limited.
Love to you,
Lohi

9. – 16. March 2008 Divine Paradise
Andaman Islands Info: Lohita +31 616 94 00 50
lohita@madhukar.org
Exploring into silent paradise…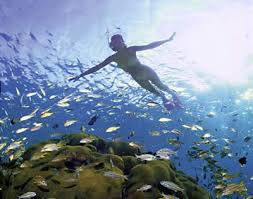 Diving deeply into Oneness…
Stealing Kisses from the Lips of Grace
…

Divine Paradise!