Madhukar Newsletter September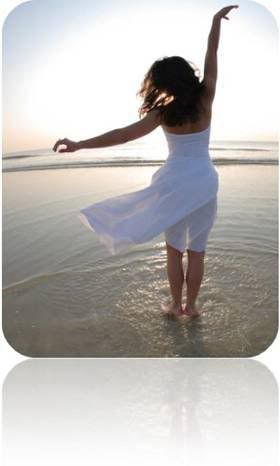 I was very lucky that I trusted my Master (Sri H.W.L. Poonjaji/Papaji).
I trusted the man who did not sell another religion, philosophy or teaching.
He was just emanating Freedom!
Freedom can never pollute you
because Freedom is Freedom.
Everything else pollutes you.
Everything else puts weight on your shoulders.
But Freedom can never pollute you!
Madhukar
After a summer break Madhukar is starting his autumn retreats and Satsangs with
the beautiful retreat in Switzerland:
Lightness of Being
September 22 – 26, 2008
Wilderswil, Switzerland
Info: Renate +41 79 8 18 89 89
Some highlights of the summer 2008
Madhukar at the Rainbow-Spirit-Festival 2008, the 14th Rainbow-Spirit-Festival:
The Rainbow-Spirit-Festival takes place every year in the cure city Baden-Baden. The beautiful city center is located in a park scenery and provides the perfect framework for this event, which is one of the biggest spiritual festivals in Europe.
The response Madhukar is receiving also in Baden-Baden at the Rainbow-Spirit-Festival is growing from year to year. The festival gives the opportunity not only meeting him in Satsang, but also to experience the direct contact with him, what makes the inner silence stronger. That could be felt especially at one of the real concert highlights, when Madhukar came with some friends and members of the sangha to the concert of Krishna Das, who became a kind of star in this scene. Madhukar, who likes playing the music of Krishna Das in his meetings (Yoga of Silence), intensified the silence at the concert. It was clearly perceptible how the energy was rising when he entered the room. Peace, beauty, joy and love were tangible and could be experienced, and naturally there was silence in the music!
At the lovingly set up and attended information desk at the festival, Madhukar gave the meaning of his name a very representative expression: the visitors received a glass of honey to indicate the sweetness of the master (the meaning of the name Madhukar: sweet like honey).
This was also the place to meet him directly and personally, and Madhukar insisted on being present there on three days. Again and again it is amazing with how much love, knowledge and humor he meets each single one, also there in Baden-Baden, regardless of knowing the person or not.
Madhukar also gave two Satsangs which took place in the Auditorium of the festival place. At the first Satsang on Saturday there have been about 500 people there, and together with Madhukar they immersed into a long and wonderful deep silence. After the phase of silence, the questions of the visitors were met by facetious and "enlightened" answers. Partly the hall was bursting with laughter, and silence, peace and love were perceptible all the time. Both Satsangs have been filmed (http://www.jetzt-tv.net/index.php?id=madhukar) and pictures can be seen on slide show under: www.madhukar.org/happiness
Guru Purnima 2008
For the first time Guru Purnima was celebrated around Madhukarji on 18.7.08.
It was a great evening for all of us to express our thankfulness to Sri Madhukar, the Master lineage and being in love and grace.
The opening ceremony went on according to the Indian tradition how to approach and honour the Guru. First Madhukarji's feet were carefully washed with water, sandalwood powder and rose leaves. After that everyone could approach to bow down and hang a flower chain around Madhukarji's neck or put flowers at his feet.
As the tradition says this is the one day of the year that every devotee can come in front of the Guru's feet and offer flowers or presents. It is a wonderful opportunity for everyone to show the deep and auspicious thankfulness that one is longing for to express to the beloved Guru and Guru lineage.
A huge photo of Master Poonjaji (Papaji) was hanging above Madhukarjis head, and Sri Ramana Maharshi was very present as well.
Mantras were sung during the ceremony, some by everybody together, some beautifully sung by Arati, our musical talent, supported by musicians with instruments.
Madhukarji almost drowned in flowers which was a beautiful sight waking some lovingly laughter.
There is a fantastic colourful and describing slideshow of pictures from Darshana's camera to be seen on www.madhukar.org/happiness. Also of the dancing afterwards to Sukkhadas' music.
The event was loved by all and will be a tradition for us to enjoy every year. Next year it will be in Toscana/Italy, so please already put a cross in your agenda. It is not to be missed.
Madhukar in Sweden
After one year break from going to Sweden Madhukar went again to a beautiful retreat where devotees as well as new participants were there to enjoy. It is very heart warming that so many people in Sweden are attracted by truth! Welcome and thank you Anders for organizing!
Coming retreats
Inner Sun
3.-12.10.2008
Ibiza
sita@madhukar.org
Phone: 0031-616 93 88 01
A beautiful retreat with an amazing view to magic rock Es Vedra.
Intimate Satsangs due to the very small but charming meeting place. More or less fully booked already.
Mystery of Oneness
17.-31.1. 2009
Goa, India
Sita@madhukar.org
Phone: 0031-616 93 88 01
Retreat on the beautiful beach in Goa! Traditionally the first refreshing retreat of the year to enjoy freedom, silence, fun, love and the beauty of the beach. A light and delicious taste of India. Video of Satsang in Goa can be seen on: http://www.jetzt-tv.net/index.php?id=madhukar
Awakening
15.2.-8.3.2009
Tiruvannamalai, India
Sita@madhukar.org
Phone:0031-616 93 88 01
3 weeks silence retreat at the feet of Ramana Maharshi's beloved mountain Arunachala, being a manifestation of God. Intense retreat that is recommended for people who have a true interest in pure truth and silence. No speaking outside the Satsangs and respect for traditional Indian ashram rules are required. A strong and authentic taste of India!
Divine Paradise
9.-16.3.2009
Havelock Island, Andaman Islands, India
Lohita@madhukar.org
Phone: 0031-616 94 00 50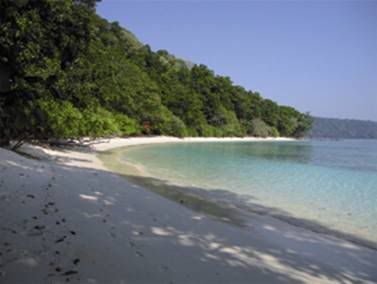 Extraordinary retreat of truth in one of the world's last undeveloped tropical islands.
Madhukar invites you to this exclusive island to experience silence, love and peace.
White sanded beaches and crystal clear seawater – dive into emptiness!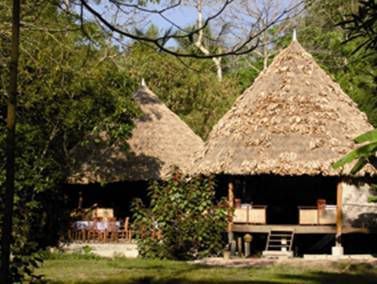 The Andaman Islands, in the Bay of Bengal, are India's secret paradise. Stunning
beaches, pristine coral reefs, tropical jungle, a rich wildlife, active volcanoes,
the possibility to meet swimming elephants and colourful big fishes – all in one place!
We stay in beautifully designed cottages in an exclusive ecological island resort.
Basic comforts (modern plumbing, air-condition or ceiling-fan), a restaurant/bar
and an exhilarating closeness to nature are offered.
Very important: Applications have to be made before September 30th, 2008!
The amount of participants in the retreat Divine Paradise is limited.
If you wish to unsubscribe: newsletter@madhukar.org