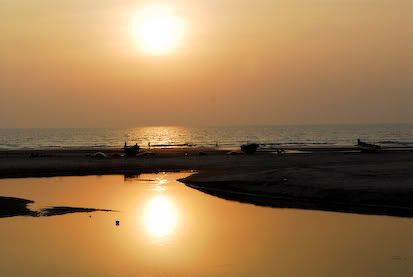 Being so happy and thankful to come to this very special retreat!

The 'Mystery of Oneness' reveals in blessing Satsangs with the beloved Master Madhukarji in a wonderful place called Arabian Sea in Goa, India. The retreat will take place in January 2009.

Satsangs near the ocean, close to the beach! Open-air Satsangs in a coconut palm grove in this magical holiday village, which is a place like in a fairy-tale, located directly at the beach. We are staying in rustic simple bamboo cottages there, with the ocean right in front of our door! Two weeks in this wonderful place, with the Master, with Satsang and with the beautiful people of the Sangha! What a gift! So precious!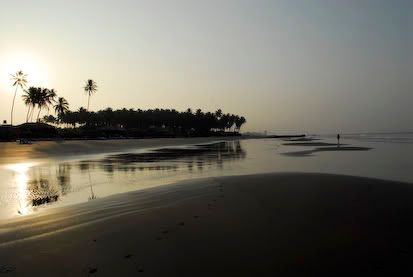 Laughing and singing together, dancing and celebrating, and enjoying this wonderful large wide sand beach and the clear warm ocean water. Taking long walks along the beach in the mornings in the golden sunrise of Goa. Or playing beach ball. Or just doing nothing, laying in the warm wonderful sun of Goa. Making excursions in the surroundings!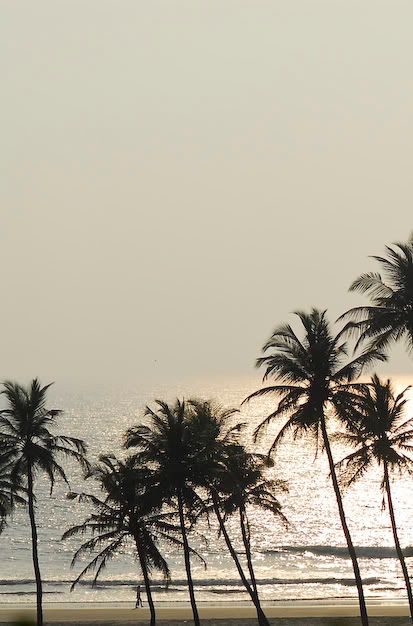 Goa holds wonderful surprises and magical places for the one who wants to get to know Goa. Goa is a miracle. Goa is a never ending mystery, discovering Goa never ends. It holds places for the one who is getting more and more into it which are amazing and never seen before. Goa is full of colours and scents and flowers and beings, Goa is fullness that is always willing to share. Goa is unique. So wonderful to be part of this very special family of Goa! And this family includes everybody who wants to join, it has no limits. Goa is one. The best place for the retreat Mystery of Oneness! And due to the grace of the Master I may join it. So thankful! Asisa.
Ozean der Liebe
Ein Retreat der Wahrheit
in einem exklusiven
ökologischen Inselresort.
Madhukar, Meister des
Advaita, lädt Sie auf diese
wunderschöne Insel ein,
um Stille zu erfahren, Liebe
und Frieden. Dies ist eine
einmalige Chance, die Reise
in ein unberührtes Paradies
und Satsang mit Madhukar
miteinander zu genießen.

Divine
Paradise
Info und Anmeldung zum Retreat:
Lohita
Telefon: +31 616 94 00 50
Mobil: +31 611 38 08 35
Email: lohita@madhukar.org
www.madhukar.org
Info zum Retreatort:
www.barefootindia.com (resorts)
Sehr wichtig: Frühzeitige Buchung wird empfohlen!
Die Anzahl der Teilnehmer für dieses Retreat ist
begrenzt. Bitte senden Sie Ihre Anmeldung mit
einem Foto von Ihnen und einem kurzen Brief mit
Ihrer Motivation per Email an Lohita:
lohita@madhukar.org
Die Anmeldung muss vor dem 30. September 2008
erfolgen.
Die Anmeldung für das Retreat ist gültig mit einer
Anzahlung von 300 e bei jedem Organisator der
Madhukar Organisation. Bei Stornierung von Teilnehmerseite
bis 2 Wochen vor Beginn des Retreats
fallen 200 E Bearbeitungsgebühr an. Bei späterer
Stornierung wird die Anzahlung nicht rückerstattet.
Visum
Für Indien benötigen Sie ein Touristenvisum. Für
die Andamanen erhalten Sie eine Aufenthaltsgenehmigung
kostenfrei bei Ihrer Ankunft im
Flughafen Port Blair.
Anreise
Direktflüge von Europa gehen nach Madras, Chennai
oder Kolkota in Indien. Von dort gibt es täglich
günstige Inlandsflüge nach Port Blair mit Indian
Airlines, Jet Airways, Kingfisher oder Air Deccan.
Zum gegenwärtigen Zeitpunkt (August 2008)
liegen Flugpläne noch nicht vor.
Von Tiruvannamalai oder von anderen Orten
in Indien kommend, gibt es momentan am
9. März 2009 nur einen Flug: Um 5.50 Uhr mit
Indian Airlines von Chennai aus, Ankunft in
Port Blair um 7.55 Uhr.
Die Winterflugpläne anderer Airlines sind
momentan noch nicht veröffentlicht.
Gemeinsame Weiterreise ab Port Blair nach
Havelock Island
Die Fähre nach Havelock Island verlässt Port
Blair am 9. März 2009 um 14 Uhr. Informationen
bezüglich des Treffpunktes für die Fähre folgen
per Email. Bitte seien Sie pünktlich in Port Blair:
Spätestens am 9. März 2009 um 12 Uhr.
Auf Havelock Island bringt uns ein Minibus zum
Resort (ca. 30 Minuten Fahrt).
Rückreise
Gemeinsame Rückfahrt am 16. März 2009 von
Havelock Island zurück nach Port Blair mit der
Fähre. Die Flüge dort schließen nicht direkt an die
ankommenden Fähren an. Eine Übernachtung in
Port Blair ist erforderlich. Der früheste Rückflug
ist somit am 17. März 2009.
Die Kosten für die gemeinsame Hin- und Rückreise
Port Blair – Retreatort – Port Blair betragen
ca. 60 E pro Person. Bitte senden Sie die Information
über Ihre Ankunftszeit in Port Blair per
Email an lohita@madhukar.org