FACEBOOK: A DIVINE PORTAL OF LIGHT: FLYING ~~~HIGH~~~ WITH MADHUKAR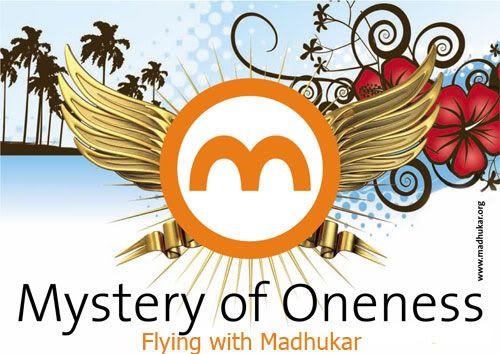 GREETINGS MY FRIENDS!!! I AM SANAKA SHIVA! I WISH TO TALK TO YOU TODAY ABOUT AN INTERNET PLATFORM BY THE NAME OF: "FACEBOOK!" FACEBOOK IS THE MOST POPULAR SOCIAL~NETWORKING PLATFORM~ ON THE INTERNET TODAY. THE SANGHA HAS RECEIVED A PERSONAL BLESSING FROM MADHUKAR TO USE THIS POWERFUL MEDIUM AS A TOOL TO SPREAD THE MESSAGE OF LOVE, LIGHT, GRACE & ETERNAL FREEDOM. IT TRULY CAN BE SEEN AS A DIVINE NETWORK OF LIGHT! MADHUKAR SAID TO ME PERSONALLY THAT IT SPREADS LIKE THE VOID! AND THAT IT WOULD TAKE OFF FAST AND SPREAD LIKE THE SUN ITSELF!!! AND HE 'S RIGHT! IT TRULY IS MIRACOLOUS IN ITS WORKINGS AND FUNCTIONS! ONE CAN DO SO MANY THINGS WITHIN THE SYSTEM, THAT I DON'T EVEN NO WHERE TO BEGIN DESCRIBING IT.
DID YOU KNOW, THAT YOU COULD I.E. BECOME A FAN OF LORD ARUNACHALA SIVA AND SHARE YOUR LOVE FOR THE MOUNTAIN OF GRACE? OR MT. KAILASH? OR KRISHNA, OR RAMANA, OR PAPAJI? OR XAVIER NAIDOO? OR KRISHNA DAS, OR OR OR?
ONE CAN ALSO SHARE PICTURES; UPCOMING EVENTS ( SATSANG); ONE CAN CHAT TO EACH OTHER, DISCUSS HOT OR FUNNY TOPICS, SEND EACH OTHER MESSAGES, MUSIC & VIDEOS, WRITE EACH OTHER NOTES, POST PHOTOS AND SO MANY, MANY MORE FUN THINGS:
BUT MOST IMPORTANTLY I WANT TO SAY, THAT, IT REALLY IS FUN TO FEEL SO CLOSELY CONNECTED TO THE SANGHA OF LOVE & OF COURSE TO OUR MOST BELOVED MASTER MADHUKAR! FACEBOOK~ING ALONG WITH MADHUKAR IS LIKE A FLOWERING OF THE HEART: IT IS BEAUTIFUL, FLOWING & LOVING. IF YOU'RE NOT LOGGED IN YET, THEN WE STRONGLY RECOMMEND YOU DO. MADHUKAR AND THE ENTIRE LOVE LIGHT SANGHA ARE HAVING LOTS OF FUN WITH THIS TOY OF GRACE! WHY MISS OUT? COME, I INVITE YOU TO PLAY TOO!
IT IS MY VISION INDEED TO SEE THE SANGHA WALK IN THE PUREST LOVE LIGHT GRACE AND SEE IT GROW INTO A DIVINE ARMY OF LOVE! HAND IN HAND, LIFTING EACH OTHER UP & HELPING EACH OTHER SPREAD THE MASTER'S HAPPY MESSAGE OF SOUL LIBERATING FREEDOM!
SO, I DO HOPE I WAS ABLE TO CONVINCE YOU TO GIVE FACEBOOK AT LEAST A TRY BECAUSE I HAVE A FEELING THAT YOU MIGHT REALLY LIKE IT & EVEN FALL IN LOVE WITH IT. IT IS INDEED A BEAUTIFUL TOOL! AND ONCE YOU HAVE CONNECTED WITH MADHUKAR, THE JOY DOES NOT KNOW ANY LIMITS!

MY BELOVED BROTHERS AND SISTERS OF THE LIGHT!
THANK YOU FOR CONNECTNG WITH ME TODAY AND FOR TUNING INTO THE VIBRATION OF MY MESSAGE! WISHING YOU MANY BLESSINGS AND MANY FLOWERINGS OF THE HEART TO COME! HAVE A GRACE~FULL DAY
YOUR BROTHER OF THE LIGHT,
SANAKA SHIVA